AZURE ENTERPRISE-SCALE LANDING ZONES
Through our SMART planning, technical engineering, and assertive management, sustain your Azure Landing Zones.
Platingnum delivers Cloud adoption at scale which provides guidance and architecture based on the authoritative design for the Azure platform. Principles serve as a compass for subsequent design decisions across critical technical domains. Enterprise-scale architecture prescribed in this guidance is based on the design principles described.
1. Baseline Architecture
2. Cloud Platform Roadmap
3. Automation Capabilities (DevOps)
4. Achieve Operational Excellence
5. Security and Compliance Requirements
1. Baseline Architecture
Platingnum will help you to draw conceptual architecture design for smooth and faster azure cloud migration that represents the strategic design path and target technical state of your Azure environment. We strive together with our clients to easily set up agile, secure, scalable, multi-account environments based on the best practices.
2. Cloud Platform Roadmap
3. Automation Capabilities (DevOps)
4. Achieve Operational Excellence
5. Security and Compliance Requirements
Platingnum provides Enterprize-scale Azure Landing Zone solutions to perform cloud migration efficiently. 
During the planning phase, we will do assessment and discovery while collaborating with your team. When analyzing landing zone deployment choices, our discussions with clients and partners help us appreciate that businesses may be at different phases of their cloud journey.
Network Topology & Connectivity
Decisions on networking and connectivity are the crucial core part of any cloud design. In this area of design, we will focus on important design issues for network topology and hybrid connection architecture.
Identity and Access Management
In Identity and access management, we will highlight cloud identity strategy planning, with an emphasis on authentication and authorisation, hybrid identity strategy, and identity integration.
EA Enrollment & Azure AD Tenants
In this area of the design, we will help to establish the business's commercial relations with Microsoft as well as how an organisation controls billing estate.
Management Group and Subscription Organization
Considerations for subscription design and management group hierarchy are crucial and have an influence on governance, operations management, and adoption patterns as cloud adoption scales.
Management and Monitoring
In this design area, we will focus on enhancing Azure digital estate administration through centralised management and monitoring to offer visibility, compliance, and protection for continuous cloud operations.
BCDR, Security, and Governance
In this area design, we will focus on improving the availability of cloud applications by utilising Azure native high availability, application and data recoverability, and disaster recovery (DR) features.
Platform Automation and DevOps
In this design area, we will help enterprises by recommending the DevOps method with their deployment and release management requirements utilizing a continuous integration/continuous delivery strategy.
During the initial planning and projecting phase, we will collaborate with your team in a one-day workshop to carry out assessment and discovery. 
We will conduct weekly meetings to establish the progress of deployment and help the organizational team in the execution. We ensure that the landing zone is implemented and well documented.
We will assist with the deployment of the management hierarchy and Azure Landing Zones deployment by developing an Azure DevOps pipeline to assure governance, security, and policy requirements.
Platingnum specialises in collaborating with organisations to guarantee that the Landing Zone topology is properly built and the right approach has been implemented.
Platingnum helps to manage your azure landing zones after deployment. We will help you guide technical efforts, in alignment with the business strategy. We will provide you ongoing management for the following points: 
Platingnum will review the Azure Policy Compliance on monthly basis to ensure the technical changes required across multiple workloads.
We analyze your configuration, and usage telemetry and offer personalized recommendations to optimize your Azure resources for reliability, security, performance, and cost.
Infrastructure as Code Management
Platingnum will help you to track the errors to facilitate the scalable infrastructure as code.
Azure Landing Zone Implementation: 2-Weeks Implementation
An expedited, best-practice Azure deployment that provides a set of personalised blueprints for automating the deployment of guardrails and supporting services following the Cloud Adoption Framework.
Our solution has the advantage of allowing you to quickly get started with Azure without having to develop the Azure infrastructure from the ground up. The landing zone is built to grow with your Azure practice.
After the work is completed, you will have an Azure environment suited for operating business applications, whether they are migrated from current on-premises settings or new cloud apps.
Azure network – Azure Virtual Networks uses a hub-spoke design to allow migration/deployment of shared services and application-specific workloads,
Security – Azure native resources are used to offer a secure landing zone environment
Governance – Best practices for Azure subscription settings, Azure AD, role-based access restrictions, resource building policies, and cost management
Monitoring – Configure monitoring, analytics, and alerting for cloud-native infrastructure. ​
Backup and recovery – Setup Backup and recovery services before workload migration/deployment.​
Use of Infrastructure as Code – Our method is heavily reliant on automation.



Our Approach – 

Deliverables
Assessment and gap analysis
Assessment of your existing Azure Landing Zone.
Further solutions and suggestions
This contains guidance on how to move forward with a pilot migration and subsequently a real workload migration.
We will also advise on how to link your landing zone to your on-premises infrastructure, as well as how to implement shared services to handle application-specific workloads.
Design
A workshop to collect the business requirements and gap analysis to develop "standard" Velocity Landing Zone mechanisms.
A design workshop will be conducted to propose the optimal solution to and approve the design for execution.
Aid with design authority approvals and clearances.
Design documentation.
Build
Subscriptions for Hub and Spoke developed by Azure Enterprise IaaC may be used to build good practice guidelines.
The Hub subscription includes your choice of NVA firewall) appliance(s) pre-configured for secure internet edge and trusted/untrusted network traffic segmentation.
Project Management
Platingnum offers a completely project-managed strategy and onsite execution, including a dedicated MS Teams site for project communication.
Delivery
Building documentation for a tailored sequence of handover workshops and helping with service transition.
Custom Options
As part of the engagement process, these alternatives are recorded, planned, and delivered, frequently including on-premises connectivity and cross-region DR.
Outcome
When the engagement phase is completed, you will have an operational Azure environment available for new or migrated workloads, which will include:
Hub & Spoke topology
Security (Isolation & Policy)
Subscription management
Role-Based Access Control
Azure Networking and your decision for NVA firewall (Palo Alto / FortiGate / Cisco) appliances.
Developing automation for Spokes
Security & Accessibility Monitoring
Backup & Recovery
Because this is a tailored solution, the cost of construction may vary based on the agreed specifications.
Frequently Asked Questions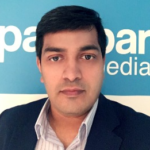 Book an Azure Consultation Call
This is a discovery call  to get to know more about your current Azure setup, business needs, current challenges and the person (or people) behind the company.
We look at your data and analytics setup, business processes and go through the project needs to help you successfully migrate to Microsoft Azure, on time, within budget and with minimal disruption to your business.
Find a time that suits your calendar and set it. I can't wait to get to know you!
This Call Is For:
• Companies who want to migrate to Azure Cloud
• Clients who want to decrease spending on Azure pipelines
• Organisation looking for best practices to implement Azure pipelines
• Companies looking for a Cloud Framework for Building Landing zones
• Clients who are worried about data and governance on Azure
• Companies that have started with Azure but have no experience with Azure