Whether you are just beginning your cloud migration, re-evaluating your cloud architecture, or have already achieved a mature, agile DevSecOps position, Platingnum can help!
PlatingNum helps clients navigate through the transformation from traditional on-premises settings to the cloud securely, with the autonomous perspective required to minimize risk. We offer services designed to optimize cloud configurations and assess cloud architectures, with security in mind. We work with you to comprehend your current cloud security posture and assist to design solutions that will help you expand your business both profitably and securely.
1. Visibility & compliance
2. Discover
3. Assessment
4. Architect
5. Govern
1. Visibility & compliance
We help you to protect your cloud assets against vulnerabilities and accomplish complete visibility and control of cloud security and compliance in Azure. We assess your current approach and create a powerful security foundation. This includes:
Holistic visibility into your complete asset and environment through collaboration, automation, and tools with business partners and IT stakeholders within the organization.
2. Discover
3. Assessment
4. Architect
5. Govern
Azure Cloud Security: 2-Week Assessment
Platingnum's Cloud Security Assessment compares a current Azure Cloud infrastructure to best practices for security, performance, agility, scale, and cost.
By validating and analysing the procedures and technologies in use, our Azure Cloud Security & Identity assessment gives a 360-degree picture and analysis of the security level of the entire enterprise Cloud in terms of methodology, practises, and IT systems.
After the verification, we will be able to recommend an action plan to increase the degree of security while connecting the cybersecurity strategy with the business objectives utilising Azure Cloud.
Our Approach – Deliverables
Discovery: engaging discussion to learn about your company's present situation.
Reconnaissance investigation: assess the needs and goals to be met. Analyze the obtained data to determine strengths and weaknesses, as well as any risk-mitigation procedures. Our security analysts will also analyse if the company's present processes and technology address every facet of IT risk management, from protection to respond to any security events.
Cloud Security Scorecard: keep a record of all advice and activities taken to develop a good security plan.
Assessment sharing: a complete report outlining and sharing the improvement activities required to attain the target level of safety, identifying priorities and scheduling based on the needs and investment capacity gathered during the inquiry phase. All of the suggestions and activities in the Azure Cloud Security Scorecard should be discussed and evaluated.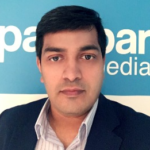 Book an Azure Consultation Call
This is a discovery call  to get to know more about your current Azure setup, business needs, current challenges and the person (or people) behind the company.
We look at your data and analytics setup, business processes and go through the project needs to help you successfully migrate to Microsoft Azure, on time, within budget and with minimal disruption to your business.
Find a time that suits your calendar and set it. I can't wait to get to know you!
This Call Is For:
• Companies who want to migrate to Azure Cloud
• Clients who want to decrease spending on Azure pipelines
• Organisation looking for best practices to implement Azure pipelines
• Companies looking for a Cloud Framework for Building Landing zones
• Clients who are worried about data and governance on Azure
• Companies that have started with Azure but have no experience with Azure