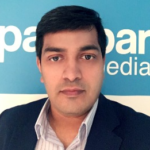 Book an Azure Consultation Call
This is a discovery call  to get to know more about your current Azure setup, business needs, current challenges and the person (or people) behind the company.
We look at your data and analytics setup, business processes and go through the project needs to help you successfully migrate to Microsoft Azure, on time, within budget and with minimal disruption to your business.
Find a time that suits your calendar and set it. I can't wait to get to know you!
This Call Is For:
• Companies who want to migrate to Azure Cloud
• Clients who want to decrease spending on Azure pipelines
• Organisation looking for best practices to implement Azure pipelines
• Companies looking for a Cloud Framework for Building Landing zones
• Clients who are worried about data and governance on Azure
• Companies that have started with Azure but have no experience with Azure
Office Address
Kemp House 160, City Road London, EC1V 2NX