Providing rapid success on the projects with world-class data engineering, data science and project management knowledge and experience. Our Databricks Professional Services can help you at any given moment in your data & AI journey
We offer Databricks consulting and services to organizations that wish to maximize the value of their data. We are providing data science resources and best practices to strengthen your existing teams along with the data engineering skills and techniques that enable data science for actionable insights.
1. DataBricks Implementation
2. Databricks Enablement
3. Data Engineering
4. Data Optimization and Maintenance
1. DataBricks Implementation
If you're not sure how to migrate and implement databricks. With our consulting services, we will handhold you through the whole procedure with defined architecture and streamlined processing.
2. Databricks Enablement
3. Data Engineering
4. Data Optimization and Maintenance
Azure Databricks: 1-Week Proof of Concept
Platingnum uses Azure Databricks to assist enterprises to expedite their journey from Data Engineering to Data Science.
We assist enterprises in deploying Azure Databricks in the following use cases:
Creating a new data ecosystem: For people who do not have a large data infrastructure and rely on simple reporting and spreadsheets for insight.
Migrating from Spark to Databricks: For people who are currently using Apache Spark on Hadoop or in the cloud and want to boost Spark performance by utilising Azure Databricks.
Using Spark to modernise the data ecosystem: For those who have a legacy and sophisticated big data infrastructure that impedes data engineering and science.
Our Approach – Deliverables
Kick-off discussion with your team to identify critical use cases for PoC, with an emphasis on improving business choices anticipated to produce value.
Configure Azure Databricks and load relevant data for use cases. Other Azure capabilities, such as Azure Data Lake Storage for storing source data or Azure Data Factory for pipeline automation, can be included as needed.
We'll teach you how to leverage a combination of Spark SQL, R, and Python in Databricks to prepare data for analysis in collaboration with your team.
Discuss relevant modelling methodologies for the given use cases, taking into account how the results might be utilised to drive better decisions.
Present choices for delivering the data and models in a repeatable manner, such as through Power BI dashboards that end users may engage with to investigate the model's most recent findings.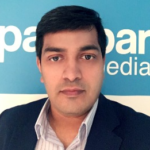 Book an Azure Consultation Call
This is a discovery call  to get to know more about your current Azure setup, business needs, current challenges and the person (or people) behind the company.
We look at your data and analytics setup, business processes and go through the project needs to help you successfully migrate to Microsoft Azure, on time, within budget and with minimal disruption to your business.
Find a time that suits your calendar and set it. I can't wait to get to know you!
This Call Is For:
• Companies who want to migrate to Azure Cloud
• Clients who want to decrease spending on Azure pipelines
• Organisation looking for best practices to implement Azure pipelines
• Companies looking for a Cloud Framework for Building Landing zones
• Clients who are worried about data and governance on Azure
• Companies that have started with Azure but have no experience with Azure